University Festival
Each year, more than 10,000 visitors attend the University Festival, and it represents a high point in student life. International students along with Student Assistants have fun while staffing festival booths and participating in academic presentations.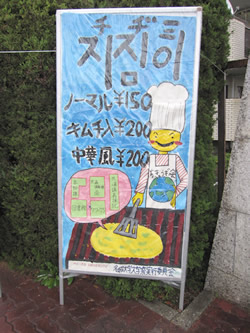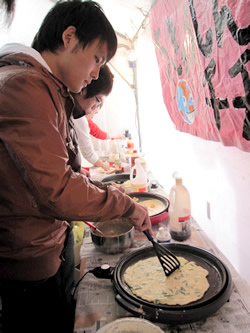 Exchange Events
Students participate in a variety of exchange activities, for example, network building with fellow students or Japanese cultural experiences.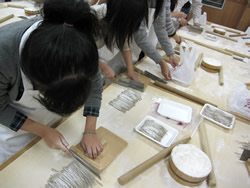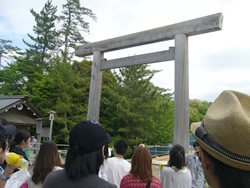 Interchanges with Student Assistants
The Student Assistant (SA) program is a system designed to provide information and guidance to international students enrolled at Meijo University in areas such as school work and help in adapting to student life. The program supports foreign students in having a fun campus life with peace of mind through a variety of activities.
Study Assistance
Japanese Learning Support
The university provides support to students learning Japanese for the first time to help them gain the language skills that are essential to daily life in Japan, including reviewing hiragana and katakana, and conversation practice using the same texts being used in their classes.
In addition, regular students from abroad are paired with Student Assistants as Japanese speaking partners, who provide learning support by checking for typographical errors in texts such as reports and going over lessons from student courses.
Speaking Partners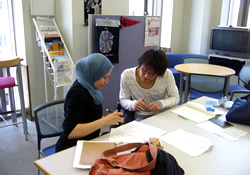 Foreign students often voice concern that there are no opportunities to make friends with Japanese students, or that after a day spent in university lectures or working a part-time job, there's no time to speak Japanese.
The university introduces international students who desire a speaking partner to a Student Assistant, and sets a time to meet for conversation once a week. The two students can share a casual friendship by eating lunch together or consulting about weak subjects, and this serves as a way to provide help for international students in their lives at the university.
Home Country Introductions by International Students
This activity provides the opportunity to learn about the world through presentations by international students on the food culture and customs of their home country. So far, students have introduced the cultures of China, South Korea, Morocco, Vietnam, Australia, and Nepal.
On-Campus Communication Lounge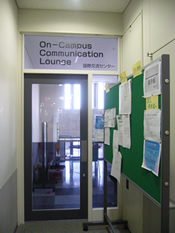 A student lounge is located on the 5th floor of Tower 75 for international students and members of the Student Assistant program.
Here, students can participate in social events and receive help in learning Japanese. The lounge can also be used to take breaks or hold meetings and is a place where students can spend time relaxing with one another.