Meijo University

Accreditation
Results of "University Accreditation (Certified Accreditation)" evaluated by the Japan University Accreditation Association (JUAA)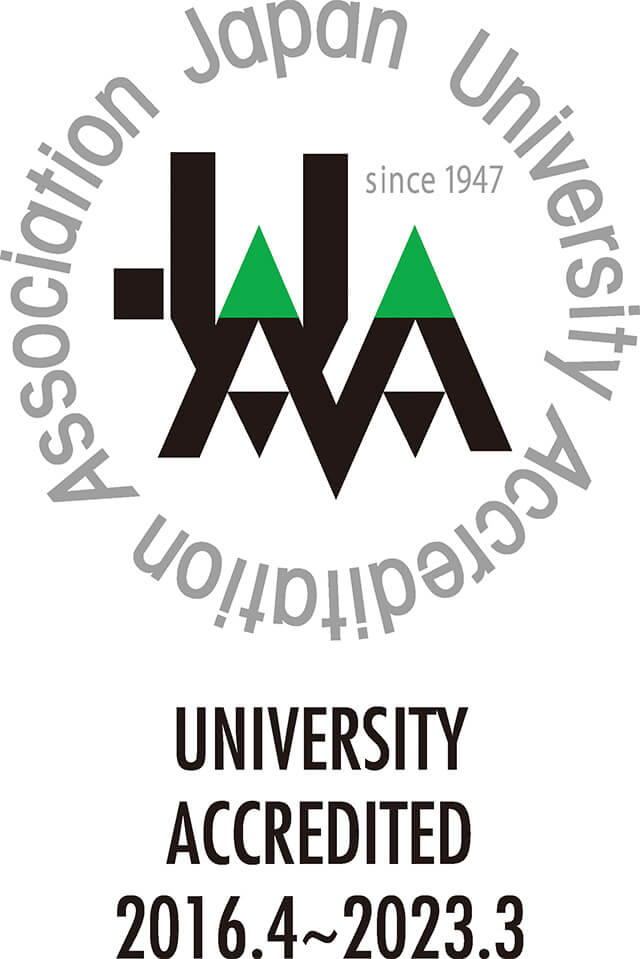 In March 11, 2016 (Heisei 28), Meijo University received Accreditation certifying that "Meijo University meets all requirements of the University Standards and will receive relevant JUAA accreditation up to and including March 31, 2023 (Reiwa 5)".
The following two items have been especially highly evaluated.
Contribution to university-wide educational quality assurance through working on "Educational Quality Assurance Project" for supporting renewed education improvement for the respective faculties.
Success in achievement of systematic and continuous assistance for students in a multilateral manner to satisfy various needs of the students in various stages, for example, academic support and carrier formation support.
Meanwhile, we have confirmed the following issues pointed out concerning educational research as challenges to be addressed.
Improvement in the contents of education through combination of research work and course work in graduate schools;
Setting upper limit for the number of registerable credits;
Clarification and publication of examination criteria for academic dissertation;
Increase in the ratio of the registered students to the total admission capacity; and
Engagement of specialists in a branch library of the affiliated library
Currently, Meijo University has formulated the new strategic plan "Meijo Strategy-2026" commonly called "MS-26" expected to be attained by 2026 as the 100th anniversary of its foundation, maximizing satisfaction of our students with contents of our educational systems.
We sincerely accept the results of the JUAA accreditation, and will continuously work on quality improvement in the educational research, aiming at Meijo University for further winning social credibility for the upcoming ages.
April 4, 2016
President of Meijo University Koichi YOSHIHISA